Shutters are an essential component of many businesses, providing security, protection, and ease of access. However, over time, these roller shutters can experience wear and tear or encounter unexpected issues that may affect their functionality. In such cases, timely and professional repair services are crucial to restore the security and efficiency of your commercial space. In this context, we will explore the significance of commercial roller shutter repair and highlight the key aspects to consider when seeking these services. From understanding common issues to finding reputable repair providers, we will provide valuable insights to help you make informed decisions about your repair needs.
Common Issues with Shutters
Shutters may encounter a range of issues that can compromise their performance and security. Some common problems include:
1. Damaged or malfunctioning components: Components such as springs, cables, tracks, and motors can suffer damage or wear out over time, resulting in roller shutter malfunctions.
2. Jammed or stuck shutters: Roller shutters may get jammed due to misalignment, debris accumulation, or mechanical issues, preventing smooth operation.
3. Security concerns: Broken locks, compromised security systems, or damaged slats can pose security risks, making it crucial to address these issues promptly.
4. Electrical faults: Motorised roller shutters may experience electrical faults, leading to motor failures or control panel malfunctions.
Benefits of Professional Repair
Engaging professional repair services for your shutters offers several benefits:
1. Expertise and Experience: Professional repair technicians have extensive knowledge and experience working with various types and models of shutters. They can accurately diagnose issues and implement effective repair solutions.
2. Timely Repairs: Prompt repair services help minimize downtime and ensure that your business operations can resume without unnecessary delays. Professional repair providers understand the urgency of the situation and strive to deliver efficient solutions within the shortest possible time frame.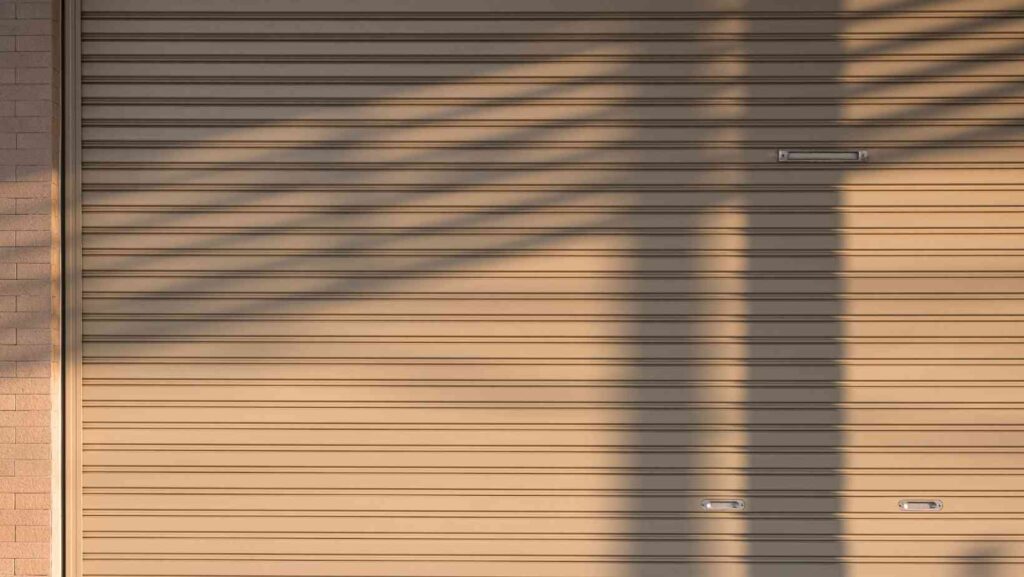 3. Quality Repairs: With access to industry-standard tools, equipment, and replacement parts, professional repair technicians can deliver high-quality repairs that restore the functionality and security of your shutters. This ensures their longevity and minimises the risk of recurring issues.
4. Enhanced Security: shutters play a crucial role in protecting your business premises from unauthorized access, vandalism, and theft. Professional repair services address security concerns and ensure that your roller shutters are in optimal condition, providing reliable security for your business.
Finding Reliable Repair Services
When seeking repair services, consider the following factors to ensure a reliable and satisfactory experience:
1. Reputation and Experience: Look for repair providers with a solid reputation and extensive experience in the industry. Check customer reviews and testimonials to gauge their track record of delivering quality services.
2. Licensed and Insured: Verify that the repair provider is licensed and insured. This ensures that they comply with industry standards and regulations while protecting you from liability in case of accidents or damages during the repair process.
3. Comprehensive Services: Choose a repair provider that offers comprehensive services, including inspections, repairs, replacements, and preventive maintenance programs. This ensures that all your repair and maintenance needs can be addressed by a single trusted provider.
4. Transparent Pricing: Seek repair providers who offer transparent and competitive pricing. Obtain detailed quotes and inquire about any additional charges to avoid surprises or hidden fees.
5. Warranty and Support: Inquire about warranties on repair services and replacement parts. A reputable repair provider will stand behind their work and offer ongoing support should any issues arise after the repair.
Conclusion
repair is a critical aspect of maintaining the security, functionality, and efficiency of your business premises. Prompt and professional repair services address common issues, enhance security, and minimise downtime by providing timely and effective solutions. Hiring a reputable repair provider ensures that your shutters are in optimal condition, allowing your business operations to run smoothly and securely.
Remember to prioritise regular maintenance and inspections to identify and address potential issues before they escalate into major problems. A proactive approach can help extend the lifespan of your roller shutters and save you from costly repairs or replacements in the long run.
In conclusion, shutters repair is essential for maintaining the security, functionality, and efficiency of your business premises. By addressing common issues and engaging professional repair services, you can ensure that your roller shutters operate smoothly, provide reliable security, and contribute to the overall success of your business. Take the time to research and find a reputable repair provider who offers expertise, experience, transparent pricing, and comprehensive services. With their help, you can keep your shutters in optimal condition and enjoy peace of mind knowing that your business is well-protected.
Remember, investing in timely and reliable repair services is a proactive measure that pays off in the long run. Don't wait until a problem arises. Take action now and safeguard the security and efficiency of your space with professional shutter repair services.