Commercial Roller Shutters Repair London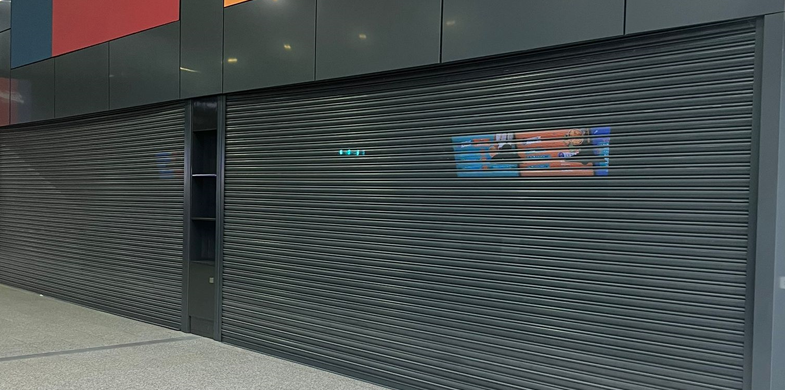 At our company, we provide the best commercial roller shutters repair in the market. Our products doors are made from the highest quality materials and are designed to withstand the rigours of daily use. They are available in a wide range of styles and designs to suit any commercial premises. From simple, functional designs to more stylish, contemporary roller shutter doors, we have a door to suit every need. 
Our shutters are easy to install and operate, and they come with a comprehensive warranty. So you can rest assured that your investment is protected. We also offer services that include installation, maintenance and repairs, so you can be sure your door will always be operating at its best.
Reason To Have Commercial Roller Shutters Repair
Security is perhaps the most obvious reason you should have commercial roller shutters. By keeping your windows and doors covered, you can deter would-be thieves and vandals from targeting your business. They stop heat from escaping through windows and doors, so you can keep your premises warmer in winter and cooler in summer.
They can help to keep out wind, rain and snow, this can prolong the life of external doors and windows. These shutter can enhance the appearance of your property. Commercial shutters come in a wide range of styles and colours, so you can find an option for any type of building. And when not in use, they can neatly roll away out of sight.
Range Of Controls Integrated To Buildings Management System
The simplest way to operate your commercial roller shutters London is with a switch. This can be either a wall-mounted switch or a wireless remote, depending on your preference. With this option, you'll have full control over when they are open and close, so you can ensure that your business is safe at all times.
To operate them from anywhere in the world, the remote control is the best option. This gives you the ability to open and close the shutters from your smartphone or laptop. So you can always keep an eye on your property even when you're not there in person.
For businesses that want the ultimate in convenience and security, integrating the commercial roller shutters London into their building management system is the best option. This allows the shutters to control automatically, based on factors like weather conditions and time of day. So, you can sure that your shop is always secure, no matter what's going on outside.
Option For Safety And Mechanical Operation
Regardless of the type of door you choose, all of our roller shutters are design with safety in mind. All of them are equip with innovative mechanical systems that assist in the long-term operation of the door. And all of our products undergo rigorous testing to ensure that they meet the highest standards of safety.
We offer commercial roller shutter repair, from manual to motorised, so you can find the perfect fit for your needs. We also offer a variety of safety features, such as emergency brakes and locking systems, so you can rest assure that your products well-protected.
And because we understand that every business is different, we offer a variety of customization options so you can get the perfect fit for your space. Whether you need specific dimensions or special colours, we can work with you to create the perfect solution for your business.
Commercial Roller Shutters Repair London
Here we understand the importance of keeping your business secure, which is why we provide 24/7  commercial roller shutter repair service.  We can replace damaged parts, lubricate moving parts, and make adjustments to ensure that your shutter is operating correctly.  We'll make sure your shutters are back in working order to assured that your business is safe and secure. Our experienced staff is always equip to perform necessary repairs at time of  need.
industrialrollershutterdoors © Copyright 2012 – 2023 All Rights Reserved