Security Roller Shutters London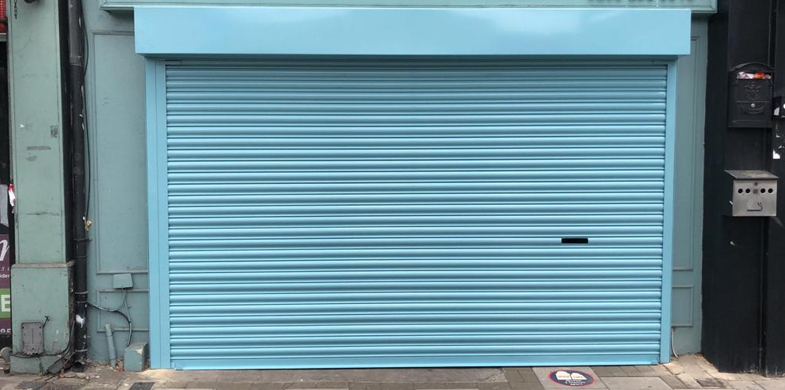 Looking for the best security roller shutters London available in London to keep your premises safe? Find out more about our services as well as pricing and other options by speaking with our specialists today. When looking for our company to provide security rolling shutter service, you can trust that we will secure your property.
They are an aesthetically pleasing alternative to housing and come in both manual and electric variants. They not only offer protection from burglaries but also turn your home into a modern-day castle.
Our company provides the best high security roller shutters london service in town. We have a wide range of roller shutters to choose from, so you can find the perfect one for your needs. We also offer installation and repair services so you can keep them in top condition.
Benefits of Security Roller Shutters​
High-security roller shutters London are made from tough, durable materials that are difficult to breach. This means that your property is better safe against break-ins and vandalism. In the event of a break-in attempt, they can help to keep occupants safe by preventing access to the premises.
They improve the thermal insulation of your property, keeping it cooler in summer and warmer in winter. This can help to reduce your energy bills and create a more comfortable environment for employees and customers alike. They can significantly reduce noise pollution, creating a quieter working environment for employees and helping to reduce stress levels.
In addition to all of these practical benefits, they can also enhance the aesthetic appeal of your property. Our Shutters come in a variety of designs and colours, so you can find an option that perfectly complements your business's branding or style
Internal Security Roller Shutters vs. External Security Shutter
There are two main types of roller shutter available in the market, inner and outer. In order to decide which one is best for your property, it is important to understand the key differences between the two.
An security roller shutters London are fitted inside the window frame, so it is not visible from the outside. This makes it a good choice if you are looking for a more discreet secure solution. It is also easier to install than an outer roller shutter, as there is no need to drill into masonry or make external modifications to the property.
An outer roller shutter is fitted externally, so it is visible from the outside. This makes it a good choice if you want a more visible deterrent against intruders. They are also easier to clean than inner ones, as you can simply hose them down with a garden hose.
Options For Security Roller Shutters London
Security levels and upgrades are important considerations when choosing a security roller shutter service in London. Our company provides a variety of customization options to ensure that it perfectly matches your needs. The most basic level of security is our standard shutter. This option provides a good level of protection against forced entry and wind damage.
Our shutters made from heavy-duty materials and equip with a variety of security features, including tamper-resistant locks, impact-resistant panels, and remote control operation. For increased levels, we offer an upgrade to our reinforced security shutters in London. This option includes additional steel reinforcement to help resist forced entry and provide greater protection against wind damage.
industrialrollershutterdoors © Copyright 2012 – 2023 All Rights Reserved