In the realm of business security, repair plays a vital role in safeguarding your establishment. A properly functioning roller shutter system acts as a robust barrier against unauthorized access, theft, vandalism, and other security threats. This informational guide explores the ways in which professional repair services enhance business security. By promptly addressing issues such as damaged or malfunctioning components, expert technicians ensure that your roller shutters provide reliable protection. Through upgrades and adjustments, they optimize security features and reinforce the overall integrity of the system. With a focus on proactive maintenance, shutter repair becomes an essential investment in preserving the security and peace of mind of your business operations.
Identifying Vulnerabilities: Assessing the Security Risks of Damaged Roller Shutters
Damaged or malfunctioning Shutters can pose significant security risks to your business. Identifying vulnerabilities is a crucial step in ensuring comprehensive security. When conducting shutter repairs, our expert technicians assess the condition of the shutters to determine potential weak points or issues that could compromise security.
We inspect the structural integrity of the shutters, examine the functionality of locking mechanisms, and evaluate any visible signs of damage. By identifying vulnerabilities, we can develop a tailored repair plan to address these specific areas and reinforce your business's security measures.
Prompt Repairs: Minimising Business Downtime and Security Breaches
Prompt repairs are essential to minimize business downtime and prevent security breaches. Our professional Commercial Roller Shutter Repair services prioritise efficiency and promptness. Our skilled technicians arrive equipped with the necessary tools and replacement parts to swiftly resolve issues and restore the functionality of your rollers.
With minimal disruption to your business operations, we aim to address repairs promptly, reducing the window of vulnerability that may exploit by potential intruders. You can feel secure knowing that we are effectively restoring the security of your company by giving us the task of repairing your rollers.
Upgrading Security Features: Enhancing Protection with Advanced Repair Solutions
During repairs, we not only restore functionality but also have the opportunity to upgrade security features. We offer advanced repair solutions that can enhance the overall protection of your business.
This may include integrating stronger locking mechanisms, upgrading to tamper-resistant components. Or installing additional security features such as reinforced slats or remote monitoring systems. Our technicians assess your specific security requirements and recommend suitable upgrades to fortify your rollers against potential threats.
By utilising advanced repair solutions, we ensure that your shutters provide an elevated level of security, giving you increased confidence in the safety of your business premises.
Optimizing Security: Testing and Adjusting Components for Proper Functionality in Shutter Repair
Proper functionality is crucial for the effectiveness of shutters in enhancing business security. During the repair process, we conduct rigorous testing and adjustment of various components to ensure optimal performance.
We meticulously inspect the motor, control panel, sensors, and other critical elements of the shutter system. If any issues are detected, we promptly address them to restore the smooth operation of the shutters.
By ensuring proper functionality, we maximise the security provided by the rollers. This includes ensuring accurate sensor activation, smooth opening and closing mechanisms, and reliable operation of remote control systems. Our thorough testing and adjustment procedures guarantee that your rollers are functioning optimally to safeguard your business.
Preventive Maintenance: Proactively Addressing Issues to Maintain Business Security
Preventive maintenance plays a vital role in maintaining business security. By proactively addressing potential issues before they escalate, we help you avoid unexpected security breaches and costly repairs.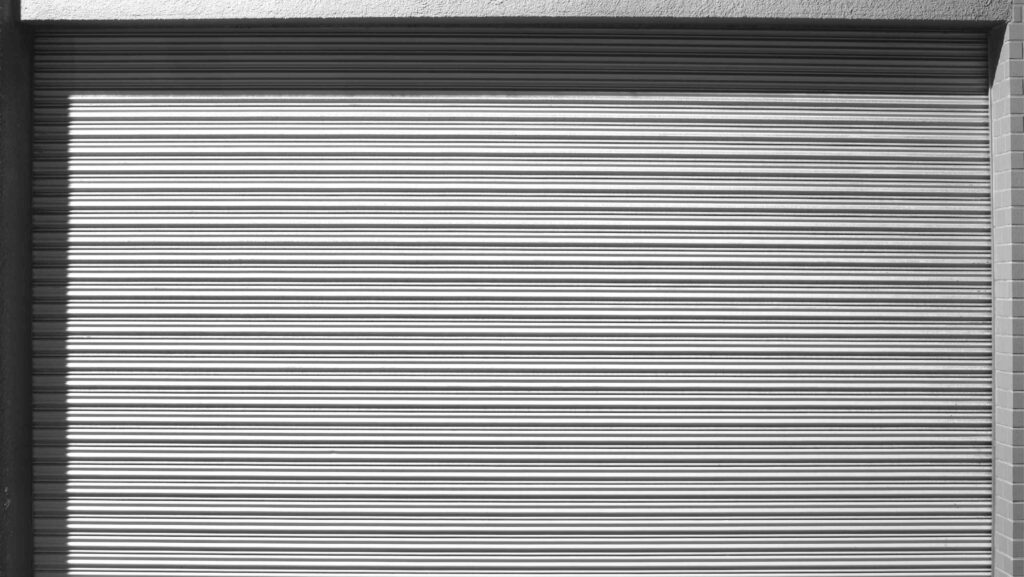 As part of our repair services, we offer preventive maintenance programs. Our technicians conduct regular inspections, lubricate moving parts, and perform necessary adjustments to keep your rollers in optimal condition. This proactive approach ensures that potential security risks are identified and resolved promptly. Reducing the likelihood of operational failures and vulnerabilities.
With preventive maintenance, you can maintain the long-term security of your business and extend the lifespan of your rollers. Our expert team will work closely with you to develop a customised maintenance plan that aligns with your specific security needs. Providing you with peace of mind and confidence in the ongoing protection of your business premises.
Conclusion
In conclusion, repair is a crucial element in enhancing business security. By promptly addressing repairs and ensuring proper functionality, rollers become a robust barrier against security threats. Expert technicians not only fix damaged components but also upgrade security features to fortify the system. Through regular maintenance and proactive measures, potential vulnerabilities have identified and resolved, minimising the risk of security breaches. Investing in professional repair services for security shutters demonstrates a commitment to maintaining a secure environment for your business operations. By doing so, you can enjoy the peace of mind that comes with knowing your premises are well-protected and your valuable assets are secure.