Warehouses are essential spaces for businesses that require storage, distribution, or manufacturing of goods. As such, it's essential to ensure that these spaces are secure and well-protected. One of the most effective ways to enhance the security of installing Warehouse Roller Shutters. These sturdy and durable shutters provide a layer of protection against unauthorised entry, theft, and vandalism. In this blog post, we'll discuss the benefits of roller shutters and how to choose and maintain them for maximum security.
Benefits of Installing Roller Shutters
Roller shutters offer numerous benefits when it comes to enhancing the security . Firstly, they provide a robust physical barrier to prevent unauthorised entry. Roller shutters are made of durable materials such as steel, aluminium, or other materials, which can withstand the force of break-in attempts.
Secondly, roller shutters are designed to be tamper-proof, which means that once they're closed, it's nearly impossible to open them from the outside. This feature makes roller shutters an ideal choice for that store high-value goods, equipment, or confidential information.
Lastly, roller shutters also provide a layer of insulation, which can help reduce energy consumption and costs. By keeping the cooler in summer and warmer in winter, roller shutters can help you save money on heating and cooling expenses.
Factors to Consider When Choosing Shutters for Security
Choosing the right Roller Shutter for is crucial to ensure maximum security. Here are some factors to consider when selecting roller shutters:
Material: The material of the roller shutter is an essential factor to consider when selecting shutters. Steel shutters offer the highest level of security, while aluminium shutters are lightweight and ideal with large openings. PVC shutters are also an option, but they're less durable than steel or aluminium.
Size: The size of the roller shutter is another crucial factor to consider. Ensure that the shutter is the right size for the opening, and it should fit snugly to prevent any gaps that could compromise security.
Style: The style of the roller shutter is also important. Some shutters come with built-in locks and additional security features, while others may have a manual or electric opening mechanism. Consider which style of Roller Shutter will work best for your place and security needs.
Installation: Ensure that the roller shutter is installed correctly and by a professional. Poor installation can compromise the security of the shutter.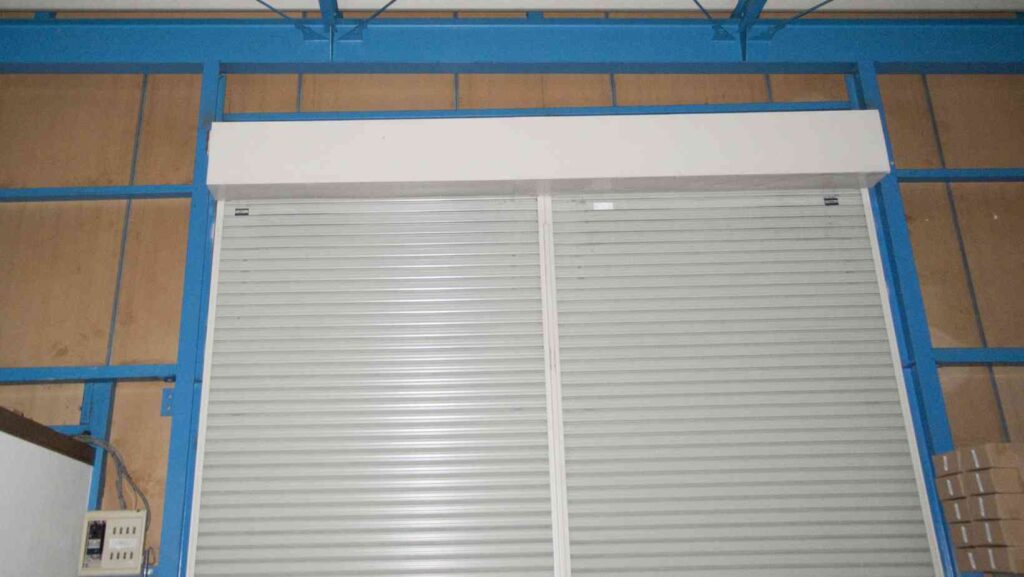 Maintenance Tips for Shutters to Ensure Maximum Security
Maintaining your Shutters is essential to ensure maximum security. Here are some tips to help you maintain your shutters:
Regular Cleaning: Clean your roller shutters regularly to remove dirt, debris, and other contaminants that can damage the shutter.
Lubrication: Lubricate the moving parts of the shutter to ensure that they operate smoothly and prevent wear and tear.
Inspection: Inspect your roller shutters regularly to identify any signs of wear or damage. Ensuring originality and authenticity of the content.
Repairs: If your roller shutters are damaged, ensure that you get them repaired immediately to restore their functionality and security.
Conclusion
Roller shutters are an effective and reliable way to enhance security. In conclusion, installing roller shutters by Shutter Service can provide a robust layer of security against theft, unauthorized entry, and vandalism. By choosing the right material, size, and style of roller shutter, you can enhance the security of your protect your assets. Additionally, regular maintenance and inspection of your roller shutters will ensure that they remain functional and secure over time. Consider investing in roller shutters for you to enjoy the peace of mind that comes with knowing your assets are well-secure.