The security of your business is paramount, and shutters play a crucial role in protecting your premises, assets, and peace of mind. However, these robust security systems can experience wear and tear over time, compromising their effectiveness. That's where professional commercial roller shutter repair services come in. In this comprehensive blog, Industrial Roller Shutter Doors will delve into the importance of rolling shutter repair, the benefits of well-maintained shutters, and how they contribute to the overall security of your business.
Understanding Roller Shutters
shutters are durable and resilient security solutions specifically designed for establishments. Constructed using high-quality materials such as aluminum or steel, these shutters consist of interlocking slats that provide strength and resistance against forced entry attempts.
Operating with either an electric motor or manual crank, rollers offer convenient opening and closing mechanisms. When fully closed, they create a formidable physical barrier, safeguarding your property from break-ins, vandalism, and adverse weather conditions.
The Importance of Repair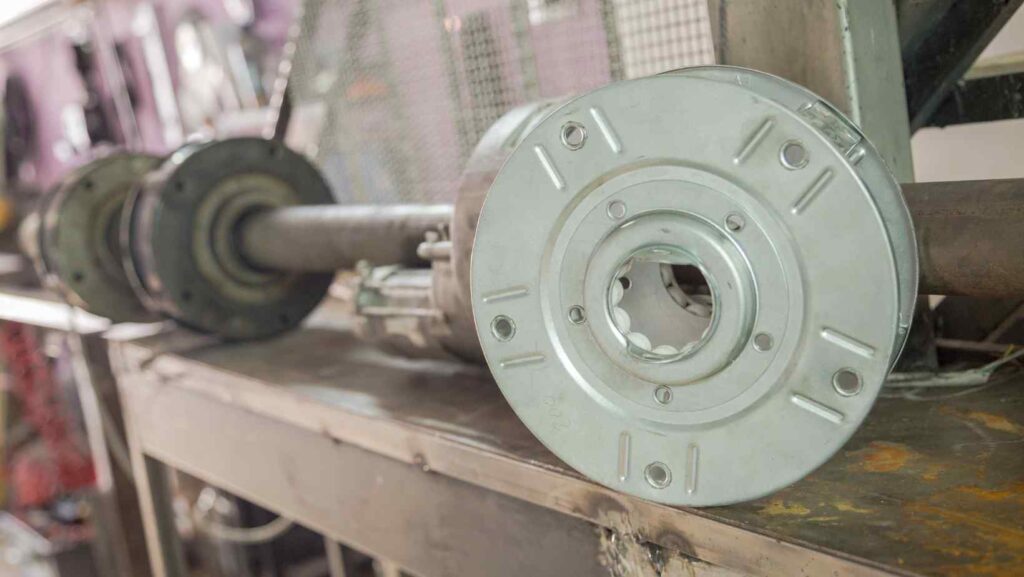 Increased Security: Regular shutter repair is paramount for maintaining the overall security of your business. Even minor issues, such as misalignment or motor malfunctions, can compromise the effectiveness of the shutters. Timely repair and maintenance ensure that your shutters are in optimal working condition, providing a robust barrier against unauthorized access.
Safety for Employees and Assets: rollers not only protect your property but also ensure the safety of your employees and valuable assets. Prompt repair of any damage or malfunction prevents accidents or potential injuries caused by faulty shutters. It also safeguards your merchandise, equipment, and confidential information from theft or damage.
Deterrent to Criminal Activity: Well-maintained rollers act as a visible deterrent to potential criminals. The sight of sturdy and fully functional shutters sends a strong message that your business is secure, dissuading thieves from targeting your premises. It reinforces the perception that your establishment takes security seriously, reducing the likelihood of break-ins or vandalism.
Longevity of the Shutter System: Regular repair and maintenance of rollers extend their lifespan. Addressing minor issues promptly prevents them from escalating into major problems that may require costly replacements. Investing in professional repair services not only enhances security but also saves you money in the long run.
The Expertise of Repair Services
Repairing requires the expertise of professionals with in-depth knowledge of different shutter systems and the skills to diagnose and repair issues effectively. When you choose a reputable shutter repair service, you benefit from their experience and quality workmanship. These experts conduct thorough assessments of your shutters, identify underlying problems, and provide efficient repair solutions. Additionally, they offer preventive maintenance services to ensure that your shutters remain in excellent condition, effectively serving their security purpose.
The Process of Security Shutter Repair
The process of security shutter repair typically involves several steps to ensure the highest quality of work:
Inspection: A professional technician will thoroughly inspect your rollers, examining each component for signs of wear, damage, or operational issues.
Diagnosis: After the inspection, the technician will diagnose the specific problems affecting your shutters, identifying the root causes of malfunctions or deterioration.
Repair Plan: Based on the diagnosis, the technician will develop a comprehensive repair plan tailored to address the specific issues affecting your rollers.
Repair and Maintenance: The repair process may involve realigning slats, replacing damaged components, lubricating moving parts, and ensuring proper functioning of the motor or manual crank. The technician will perform the necessary repairs with precision and expertise.
Testing and Quality Assurance: Once the repairs are completed, the technician will conduct thorough testing to ensure that they are fully operational and meet the highest standards of quality and security.
Maintenance Recommendations: As part of the service, the technician may provide maintenance recommendations to help you keep your rollers in excellent condition. This may include cleaning instructions, lubrication schedules, and regular inspections to identify any potential issues before they escalate.
Partnering with Professional Repair Services
To ensure the best results for your repair needs, it is crucial to partner with a reputable and experienced service provider. Look for companies that specialize in rolling shutter repair, with a track record of delivering reliable and efficient services. They should have a team of skilled technicians who are knowledgeable in various types of shutters and equipped with the necessary tools and equipment.
By choosing a professional service, you can have confidence in the quality of the repairs, the longevity of your shutters, and the security of your business. Additionally, reputable companies often offer warranties on their repair work, providing you with added peace of mind and assurance.
Conclusion
Investing in professional repair is an investment in the security and longevity of your business. By prioritizing regular maintenance and addressing repairs promptly, you can ensure that your rollers provide the necessary protection for your premises, assets, and peace of mind. Contact a trusted rolling shutter repair service today to safeguard your business effectively.